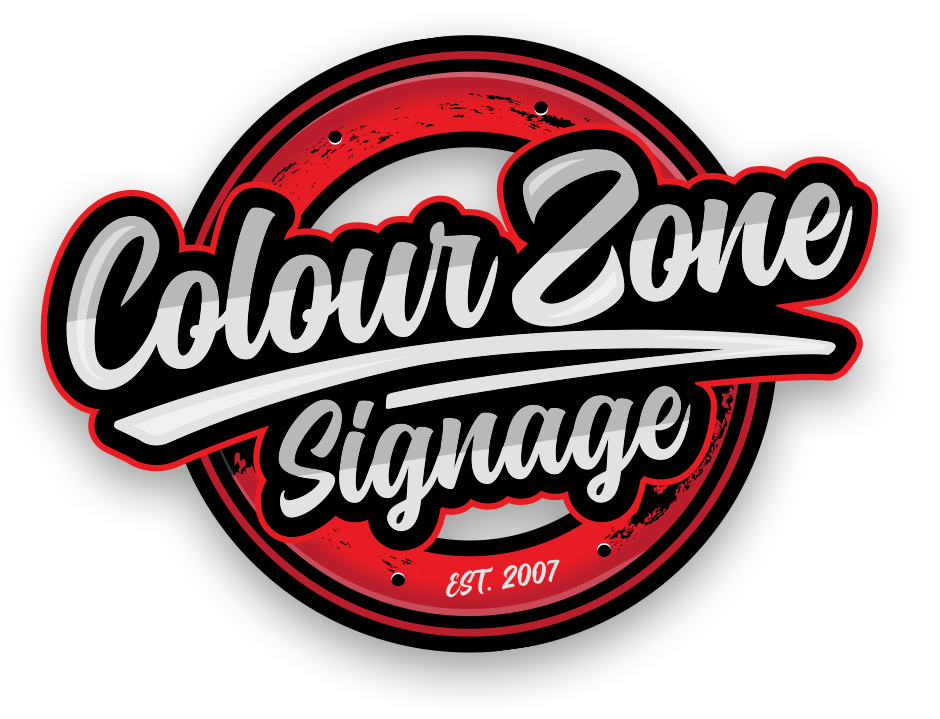 Since our inception, Colour Zone Signage has been dedicated to providing exceptional quality to each of our customers, both in terms of customer service and the satisfaction you get from our solutions.
Many of our services have been developed to benefit corporate and business clients with marketing and communication solutions. 
We are so much more than just a simple sign shop.
Our dedication and industry insights make us a leader in our field, while our broad collection of specialised services ensures that we have solutions for every type of customer.
 Founded in 2007
Since 2007 we have worked diligently to evolve in our industry, alongside those of our clients. This has kept us in a position to constantly provide the innovative solutions our clients need in an ever-changing business world.
We have painstakingly improved both our quality and our capacity during this time .
By expanding and scaling up in all our operations, we have positioned ourselves as the ideal partner for businesses and brands all types. However, we also demonstrate excellence for individuals looking for custom wraps and car branding.
Print, Car Branding & Signage 
Whether for car branding or custom designs, our vehicle wraps ensure exceptional  quality.
Additionally, our signage and printing services see to it that your corporate needs are met.
Contact
 

Colour Zone Signage
If you would like to know more about us, our signage, printing solutions, and car branding
services, be sure to get in touch with a representative from Colour Zone Signage today.